You have successfully created your account and now you need to fill it up. Why is it important? To show your profile to the ladies we need some information. Like men, women want to know your country, city, occupation, age, the number of children and their ages, your hobbies, what you love and what you are looking for.
This information will be only shown to the ladies of your choice when you ask "If she likes me", send messages or want to know if she is interested in meeting you in real life.
As for your contact information (email, phone), we need them to contact you and provide the better service. According to our regulation, we do not give direct contact of/to the ladies. This is the question of safety. No one wants to share their data with everyone. In addition it is convenient to benefit from the services of the translators of our site while messaging. This is why we can give direct contacts only with the agreement of the lady and only when you are already planning to come to Ukraine and have already paid the deposit. Thank you for your understanding.
Also we kindly inform you that you won't be able to contact ladies before filling up your information.
So! When you have created your profile you see this page.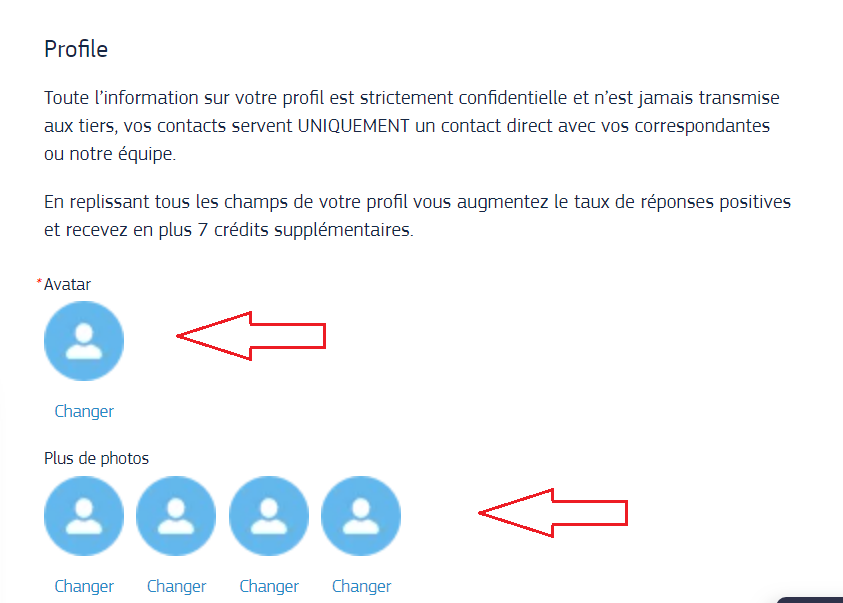 The first thing you need to do is to upload your avatar and photos.
The maximum size should be under 4 Mg and the format can be jpg, jpeg or png.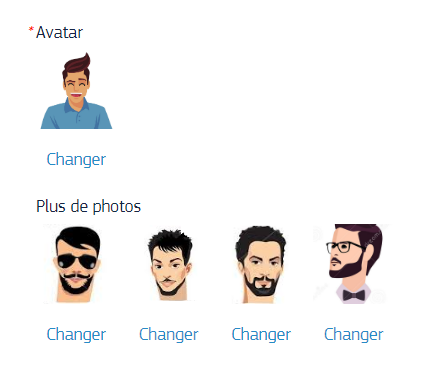 Choose your recent photos. It's better to upload portrait as an avatar.
The photos should not be dark, too old and they absolutely can't be erotic or contain your contact information.
Also prefer photos where you are alone.
Then you need to put down your information.
Please give us your true data as it is for your own benefit.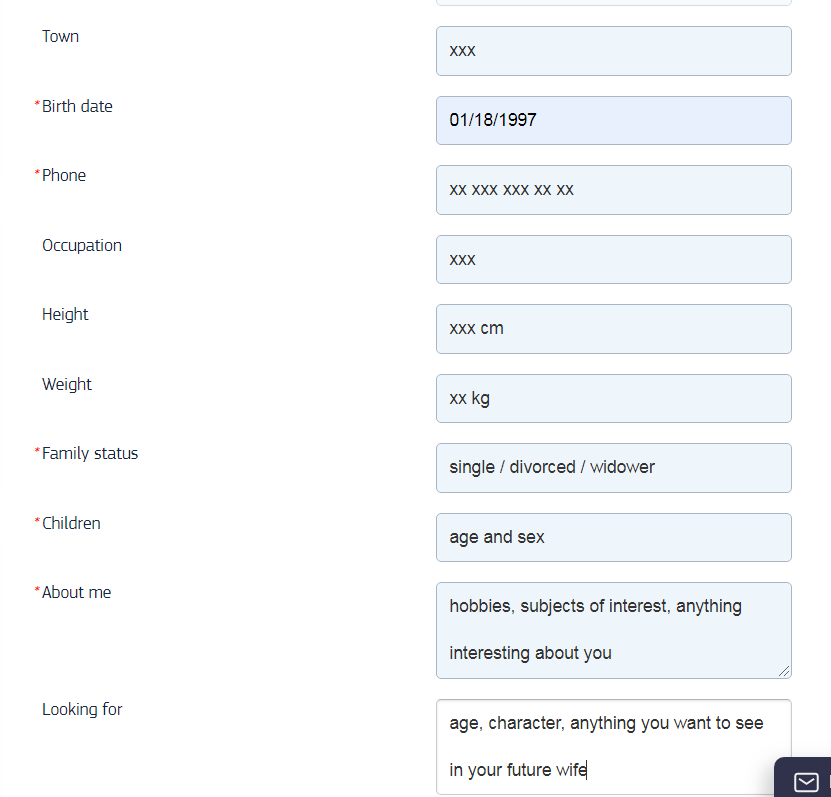 Fill up your profile carefully and don't forget to save the changes.
Once you have done it, you receive 7 additional free credits that you can use to find out if the lady likes you and to send messages.
If you need some help with starting a conversation, feel free to check our next article on the page of Frequently Asked Questions (FAQ).