You have already created your profile and filled it up. Now you are ready for the research.
The best way to save credits and find out if the lady likes you is use the next button. You only need 1 credit to send the like request.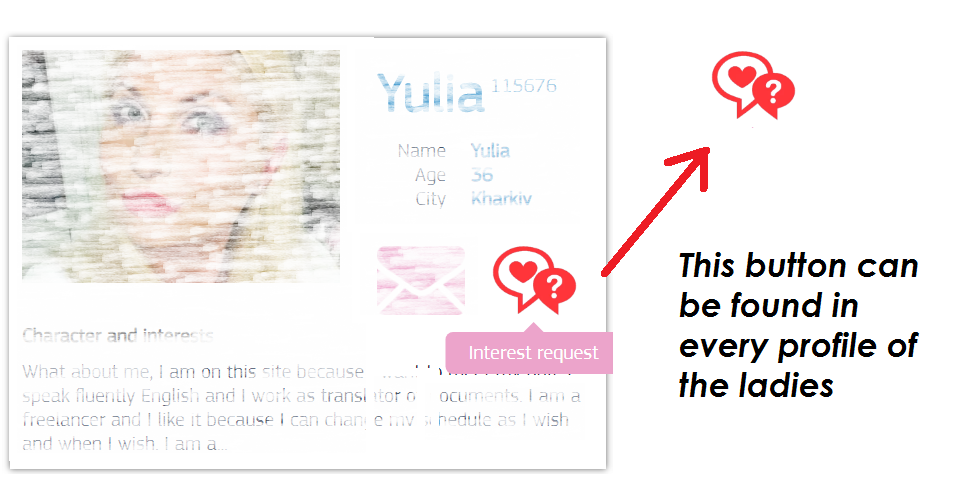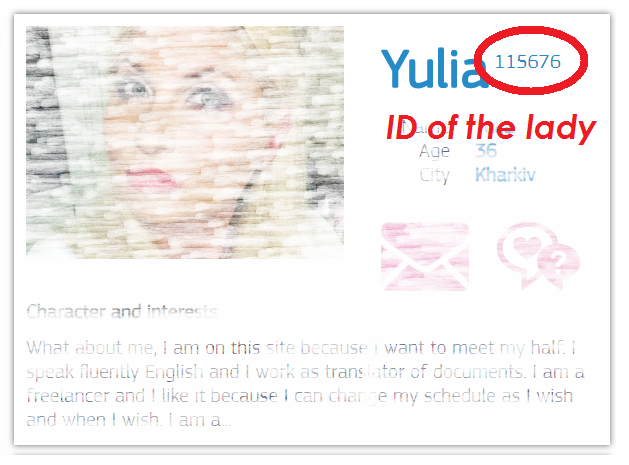 When you are new on our site you can benefit from our service of personal approach. You can send us up to 15 IDs to our email info@ukreine.com or to your personal assistant (she will send you the letter "Welcome to Ukreine!") . We will show your information to the ladies and let you know their responses.
Before sending the Like request we highly suggest to read our FAQ, Blog and watch the videos to have a better understanding of Ukrainian mentality.
When you already know which ladies want to know more about you, you can send them letters.
All the messages are translated manually by a human-translator, so you can be sure that the lady will understand you and you will understand her. You can't chat with the ladies, text them in messengers or by email. If you didn't obtain her direct contacts you can send her a message only via our site.

To send a message you need to click on the envelope sign in the profile of the lady. Each message costs 6 credits and each attachment costs 1 credit. Do not try to give your contact information in the letters. Ladies will not receive it anyway.
Then you'll see the next page. Write down your letter and send it to the lady.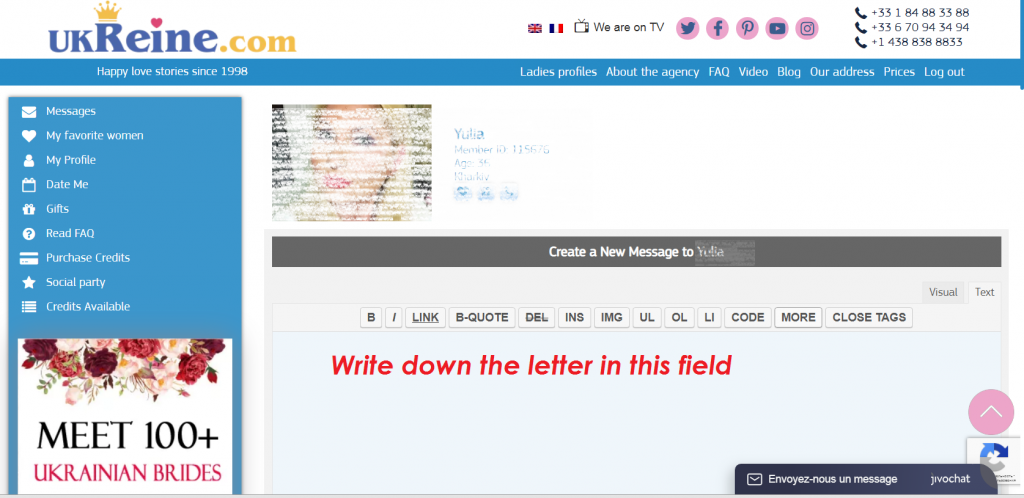 In 1-3 days you'll receive the reply translation sent by the translator. It can be found in your Message box.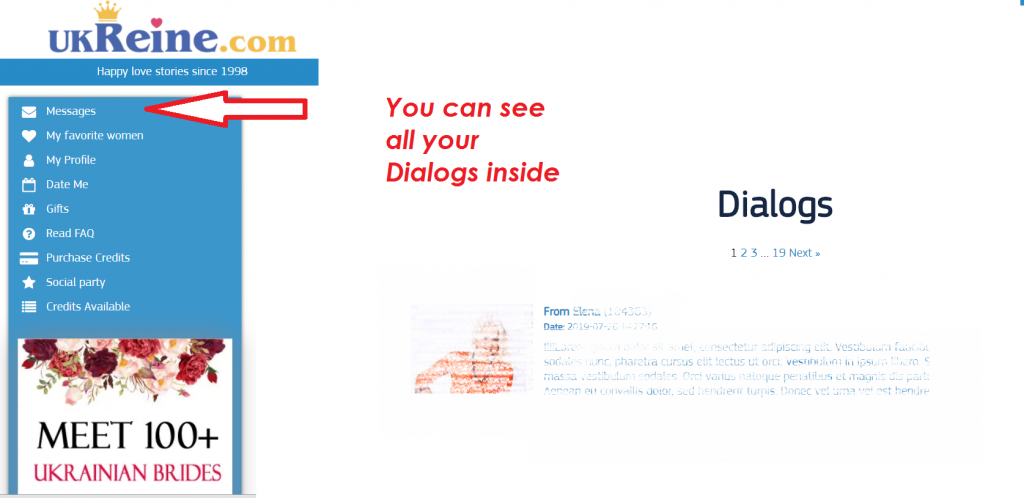 Now you know everything to start a conversation.
It's not the only possibility to contact the ladies. You can also have a Skype conference or get their direct contact information and come to Ukraine.
Best of luck on your way to the happy family life!
If you still have some questions, check out other articles on our FAQ.