Psychologist
Who am I ?
My name is Anna and I am the specialist in working with ladies of the UkReine agency.
I've got my education at the
1) National Educational University of Kharkiv – 2 years as a General psychologist, relational psychologist;
2)  Gestalt Institute of Moscow – 5 years in Psychology, Gestalt Therapy
My professional experience:
Psychologist,
Gestalt therapist,
private practice
 Why do you need this?
You're very close to make one of the most important decisions of your life and you need to use all available tools to make the right choice and to be happy for the rest of your life.
One of such tools is the service of an experienced psychologist who will provide you the opportunity to see how realistic are your search criteria, to see your compatibility with the lady you're interested in, to realize what you need to be happy and what is probably missing to feel happy and to make happy your future wife.
How do we reach the goal?
The physiologist has a range of skills and tools that help her evaluate, determine and interpret empathetically your true desires and needs through the dialogue and thus find out what partner you need in order to have:
-harmony and balance in your inner world which contributes in your mind-opened perception of new interest and new people
-understanding of your own emotions, feelings and needs
-ability to find your own identity (better you understand yourself, better you know who you want to be next you)
-ability to show yourself (the value is in differences, when a man and a woman can contribute in each other)
-ability to make a choice and be responsible for it (this is one of the most important aspects, as you both should not have doubts and you both should be aware that none of you is guilty in case the relationship doesn't follow your ideal imaginary pattern)
-skills to solve your lifelong problems moving towards your goals, values and meanings (when a woman is not dependent as a daughter, but she is also independent mentally and you two can built relationship as partners)
It's crucial to realize that it's through the conversation and the work with the psychologist that the man learns himself better and he's getting ready to be open for a woman, for himself as well.
Collaborative work in the course of psychological consulting helps the client to deal with the problem, solve the issue, move towards the solution, be open and trust a new woman.
What do you need to obtain this help?
Please contact us at info@ukreine.com to get more information
Price
Your profile setup – free
Psychology services and interventions – 50 euros/hour
Why would you need an astrological consultation?
What is astrology?
It is well known that the Earth, our home planet, is part of the solar system, where, apart from our planet, 8 planets coexist around the Major Star, the Sun. So it would be logical to conclude that we live in an indissoluble connection with space and that what is above finds its reflection here below.
Astrology, being a very old system of knowledge, is first of all a huge statistical database linked with the spatial position of the stars. It is also the analysis of these data and the determination of the regularities of the coincidence between the state of the planets, their aspects and our character traits, the situations of our life, our problems, our partners, etc. In today's world, it would be necessary for everyone to know their birth chart in order to better understand themselves and others.
What type of astrological consultation could you receive?
Astrology is a powerful tool for knowing yourself and others. Each person arrives in this world with a particular position of the stars at the time of his birth. It is the birth chart that determines your main character traits, talents, temperament, advantages and disadvantages, the karmic aspect of your personality development. Your birth chart also helps define possible life scenarios as well as beneficial and harmful, even dangerous areas of activity.
Assessing your compatibility with your partner helps identify critical moments in relationships as well as strengths and weaknesses. If you are planning to build a long-term relationship with your partner, or if you just simply like someone, this analysis could show you how the two of you might interact, what makes the relationship work and what might stop it. .
Who am I ?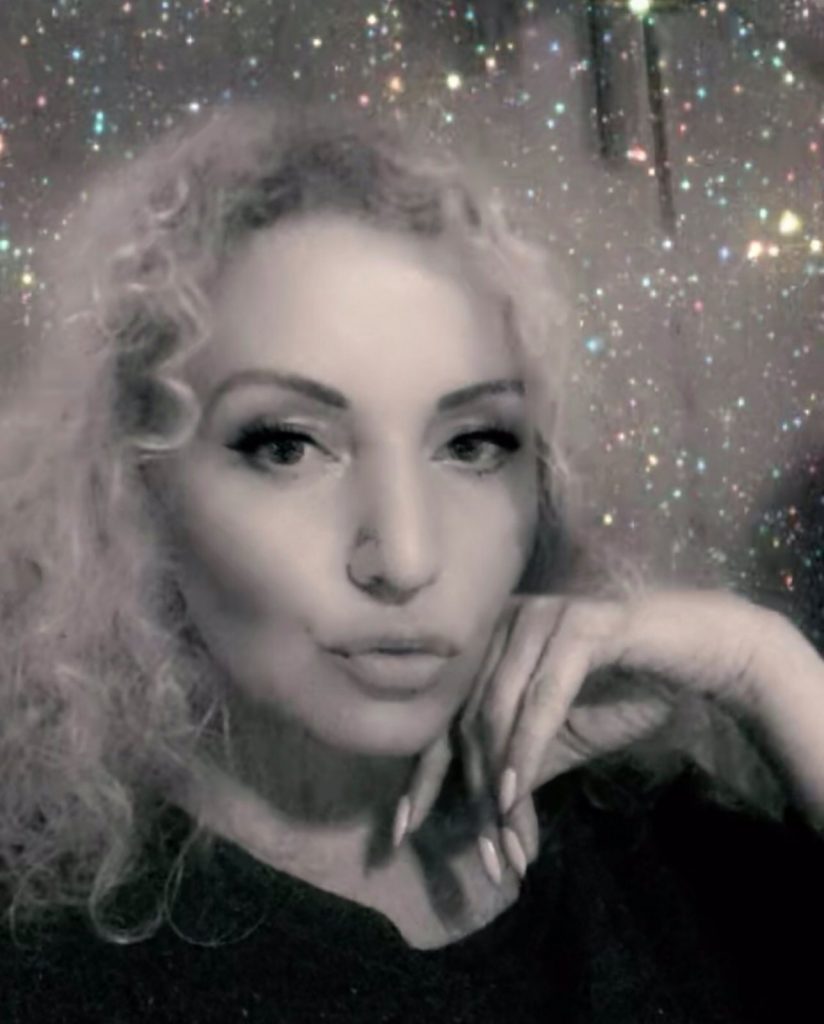 My name is Anna, I have been practicing Western Astrology for 5 years. Yet this knowledge system has been the subject of my studies since I was a teenager and it was there that I began to see how well this system worked. I studied astrology with renowned specialists (Konstantin Daragan) and schools (Nebolab) in Ukraine and Russia.
How to do ?
To perform the analysis of your natal chart it is necessary to know your exact date, time and place of birth. The analysis of your natal chart would take 2 days. The actual consultation could be done by Skype (Viber, Telegram) or in writing. Your star chart as well as your partner's star chart (your compatibility) would be sent to you in both cases.
To order the analysis please contact us at info@ukreine.com
How much does it cost ?
1. Development of a birth chart (basic characteristics of personality, temperament, possible life scenarios, karmic aspects). It's 75 EUR.
2. Compatibility analysis – advantages, disadvantages, scenarios for relationship development. It is 55 EUR.
3. General forecast for you personally or for your partner over 12 months according to the main trends. It's also 55 EUR.