Hello our dear user! We are happy to see you on our site and we want to help you on each step of your research.
First of all you need to sign up. It's absolutely free and you can delete your account whenever you want. However we hope that you'll stay with us until the day you find your soul mate.
Sign up
 On our website you can see this page.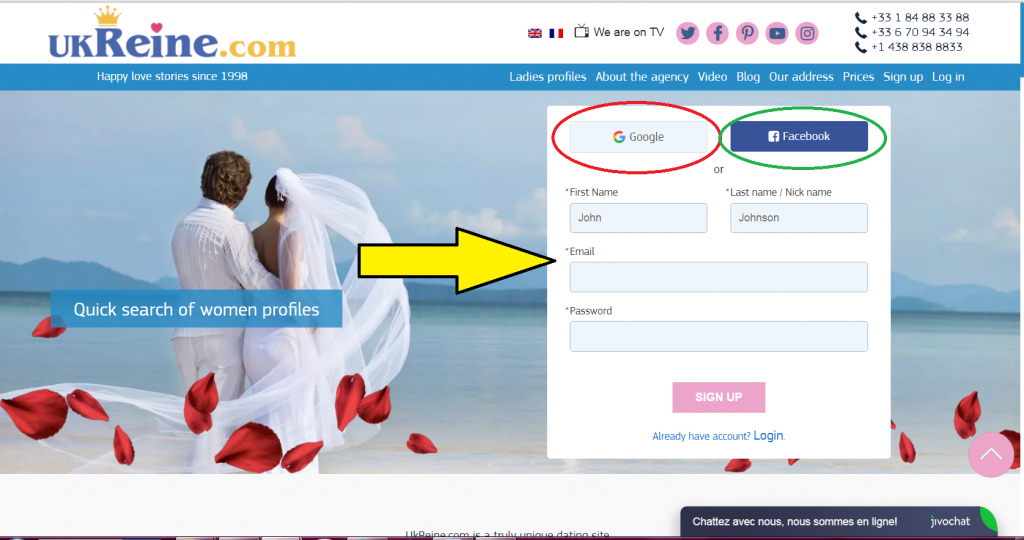 As you can see you may use your Google account, Facebook account or create a new one on our site. We kindly advise you to make your profile from the start as it will help you to avoid any issues with photos ad filling up your information.
You can use your real name and last name or put down any nick name you like. You'll also need your valid email address and a password for this site. If you ever forget your password you should contact us (info@ukreine.com) from the email you've used for your profile and we'll send you a new one that you can change afterwards.
That's it! Press "Sign up" and you're ready to start!
Log in
When you already have an account you need to log in. On our first page there are two buttons that lead you to the Log-in page.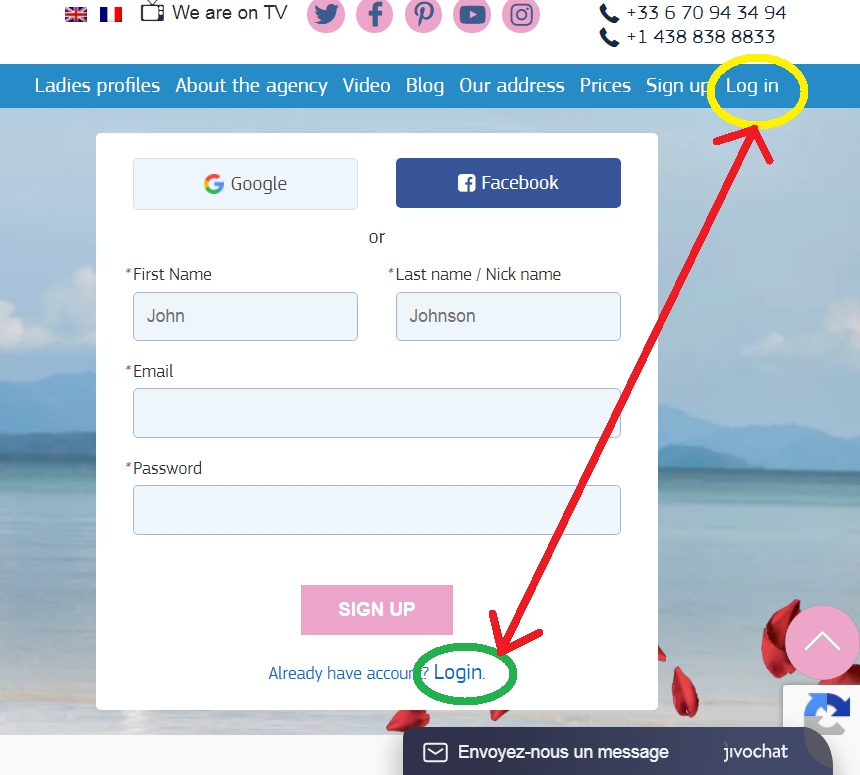 Click on any of them and you'll see the following.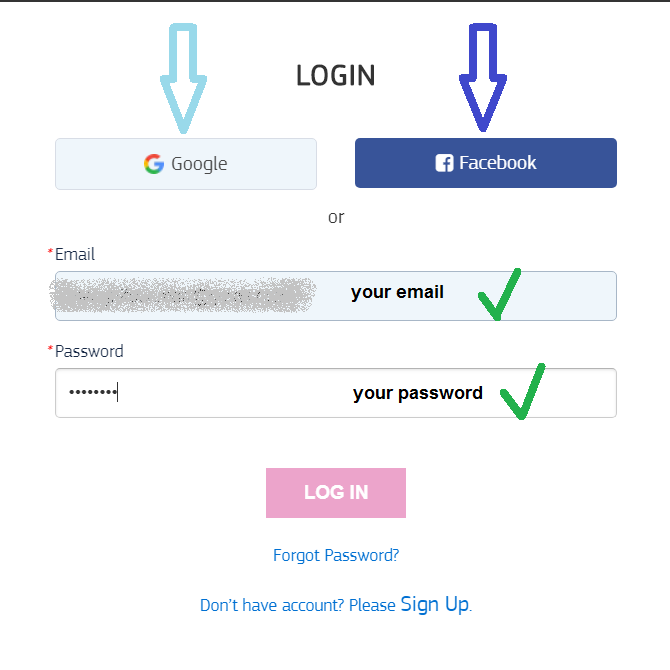 If you did not create an account for our site, choose Google or Facebook depending on what you've used for signing up.
If you used your email than use it and put down your password for our site.
Click "Log in" and you'll enter your account.
It's just that easy!
If you forgot your password, please click at "Forgot Password?" , put the email you had used for creating the profile and you'll receive the link that will let you access your profile where you can change your password.
If you don't manage to do that, please write to info@ukreine.com using the email you had used for creating the profile and we will send you a new password.
Now you need to fill up your profile and start your research. If you want to learn more about how to start a conversation, write messages and use other services of our agency check the next articles of our FAQ.
Best of luck in your research!